⇐   BACK TO IMPACT INVESTMENT SUMMIT 2022 SPEAKERS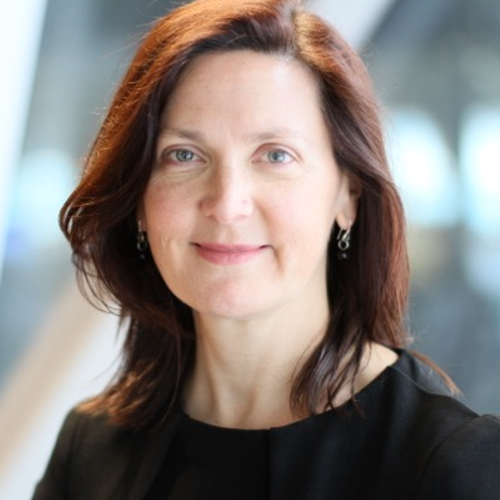 Sasha Courville
Chief Impact Officer
Sasha Courville was recently appointed as Bank Australia's inaugural Chief Impact Officer, leading the sustainability, impact, strategic planning, corporate affairs and marketing teams, and contributing to Bank Australia's commitment to create positive impact for people and the planet.
Prior to this role, Sasha was Executive, Social Impact at NAB where she led efforts to embed sustainability into NAB's group strategy, focusing shared value responses to society's biggest challenges. She led NAB's climate action strategy including setting decarbonisation targets across its lending portfolio, in line with the Net Zero Banking Alliance, and strengthening investments in customer resilience, including through natural capital considerations. She also was responsible for overseeing NAB's natural disaster resilience efforts, its Reconciliation Action Plans, Accessibility Action Plans and integrated reporting. Previously, Sasha was Executive Director of the London-based ISEAL Alliance, the global association for sustainability standards and assurance systems. She has also worked as an international consultant on social justice and environmental sustainability issues in soft commodity sectors, and as an academic, based at the Regulatory Institutions Network at the ANU. Sasha was deeply involved in setting up the Fairtrade labelling system in Australia and New Zealand.
Sasha is a Commissioner, Australian Centre for International Agricultural Research, and Director of the UN Global Compact Network Australia and of the Aluminium Stewardship Initiative. Sasha has a PhD on coffee from the ANU, an MSc from the London School of Economics and a Bachelor of Environmental Studies from York University in Canada.