⇐   BACK TO IMPACT INVESTMENT SUMMIT 2022 SPEAKERS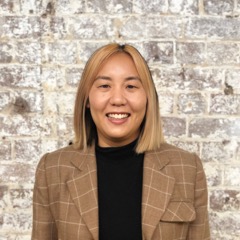 Amy Low
Brand & Marketing Director 
Brand and Marketing Director of Piping Hot, Amy Low, is part of the team responsible for delivering the brand mission of making sustainability affordable and creating a global solution for clean oceans. Amy draws on more than 15 years' experience in fashion retail and brand management, engaging a diverse group of stakeholders in this endeavour.
Piping Hot is one of Australia's most popular and well-loved surf brands. Piping Hot is synonymous with Australia's coastal lifestyle, offering a full range of sustainable fashion, footwear and accessories for families. Piping Hot's mission is to protect and serve the oceans as the most sustainable and affordable surf-wear offer in the market.
Focusing on transparency, circularity and recycled materials, Piping Hot products are all made with low impact materials. The brand has recently announced its investment in research with climate scientists at the University of Technology Sydney to develop a sustainable textile made from seaweed.