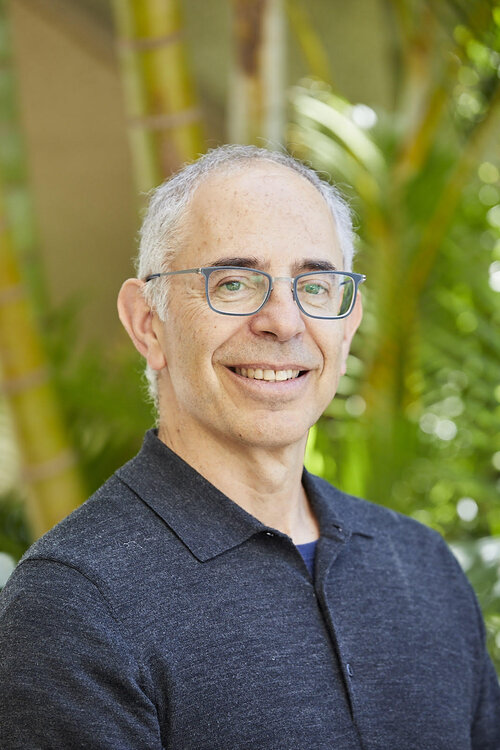 ALEX FEHER
Co-Founder
Fronting his knowledge, expertise and experience in the field of business operations, Alex is passionate about helping organisations find their purpose, develop their leadership and create a thriving culture from within. He advises organisations in healthcare, funds management, IT and online education.
Alex is a graduate Industrial Engineer who started his entrepreneurial life while completing his Masters at university. Alex was co-founder with Rob Irving of a conference and events company eventually acquired by SoftBank, then becoming CEO of Australian operations for Ziff-Davis, a listed global IT media company across events, internet and publishing. Brands under his management included COMDEX, Interop, ZDNet, PC Week and PC Magazine. 
He is former director at the Institute of Human Excellence, CEO of online education company CPDLIve and currently  principal of Culture Works, a consultancy that assists organisations to build values driven cultures. He is the co-author of  "Master CEOS"  and has served as a director for public, private and NFP organisations. He is also the co-founder and director of Impact Asia Pacific Pty Ltd, the producer of the Summit.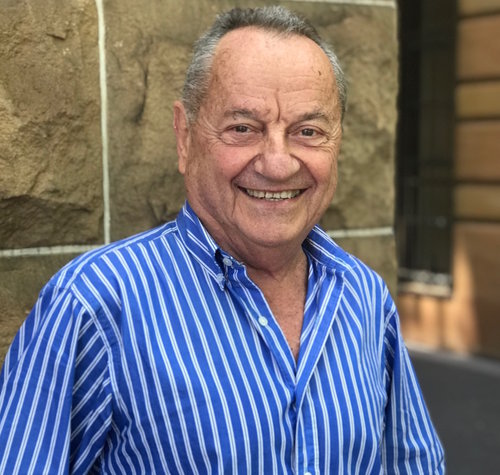 ROB IRVING
Co-Founder & Brand Director
With an intense curiosity, commitment and passion around what makes people, businesses and brands tick, Rob's career spans top management, business coaching, not-for profit enterprises, event marketing and business development.
Rob has enjoyed extensive involvement in the corporate event business in partnership with Alex Feher. In 2014, he contributed to the successful launches of Google inspired Search Inside Yourself program and the inaugural Mindful Leadership Global Forum in Sydney.  Shares deep experience as executive and speaker coach, workshop facilitator, off-site leader. Co-founding partner of Forté (in 1992) focused on igniting performance and talent – for clients including Colonial First State, Datacom, Google, Lend Lease, Origin energy, RBA, STW, The Eventful Group, Westpac, among others.
Rob held CEO positions spanning 20 years at global ad agency, J Walter Thompson – in Johannesburg, Cape Town, London and Sydney. He is Head Pitch Coach of The Funding Network, a not-for-profit organisation, Ambassador and former Chair of the SchoolAid Trust – changing the lives of kids by empowering them to change the lives of others via Australia's first kids crowd funding platform.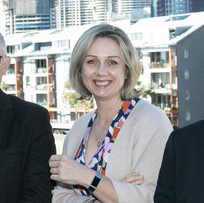 BETHANIE TOBIN
Managing Director
Beth is an experienced business management and event professional having successfully delivered a diverse range of projects and events over her career. With her recent appointment as Managing Director of Impact Asia Pacific, Beth is excited to be working with the inspirational IAP team and extended impact community to shift capital for social and environmental good.
In her role as Events and Operations Manager at The Intermedia Group, Beth works across multiple brands and B2B publications to deliver an annual portfolio of events.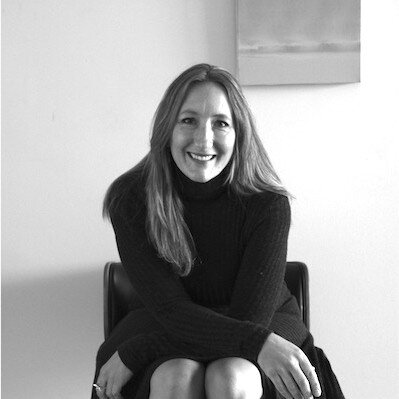 MELANIE GREBLO
Curator and Head of Program
Mel Greblo's driving purpose and passion is to bring people together to co-create change – for ourselves, business and the planet. It began as a child, with a hunger for learning, a devotion to social justice and a deep curiosity in people.
She's the founder of Talking Sticks, a community of 5,000+, offering events, experiences, advisory and learning with the purpose of transforming conversations – for people, teams, & culture.
A serial social entrepreneur, Mel has led two national social ventures as Chief Executive and in her senior executive roles, helped build the brands of many of Australia's great educational, social, cultural and art institutions. She has held senior leadership roles in executive strategy, marketing, communications, and development.
She has three children, has a thirst for learning, a love of nature, books, poetry, literature, art, the ocean, music and writing.  She has a huge commitment to giving back, and a passion for social change at end of life and is currently Chairs the Board at The Groundswell Project.
ANDY DU PONT
Community & Partnerships Manager
Andy is currently at the University of Sydney studying Commerce with majors of Economics and Finance. He has a desire to use the skills learnt throughout his degree to facilitate change and influence others whether that be through economic development, Policy formation or Social Impact Ventures. This desire has been fuelled through his passion for service. The most recent experience includes spending 3 months in India working with Jesuit priests in an Ashram and the Mother Teresa Nuns in Kolkata. On top of this he is a volunteer teachers aid a Redfern's Jarjum College, which is a school for Indigenous children who are not participating or coping in mainstream primary studies and is also a volunteer Bar Supervisor at the Two Wolves Community Cantina, a not for profit social enterprise in Broadway. He is keen to learn and develop his knowledge and understanding of Impact Investing through working closely with the Summit team and network as Community Manager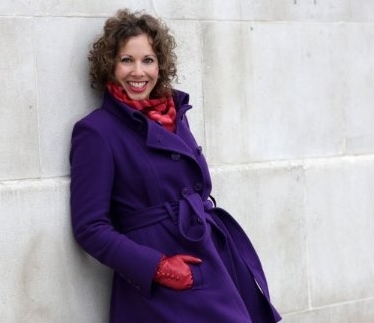 RANYA ALKADAMANI
Strategic Communications Director
Ranya is founder of Impact Group International, an experienced team of experts focused on strategic communications advice for philanthropists, corporate shared value initiatives and innovative social impact programs. She is a communications strategist, with experience in working across media markets and for high profile people, including one of Australia's leading philanthropists, Andrew Forrest and Australia's then Foreign Minister and former Prime Minister, Kevin Rudd.
Ranya has personally been behind the global launches of the Walk Free Global Slavery Index, which reached more than a billion people through media coverage. Under Ranya's leadership, the Impact Group creates communications strategies that maximise whole-of-corporation benefit. The team aligns communications for varying corporate strategic goals, leveraging corporate strengths and delivering and optimising public relations outcomes.